Art & Fashion: Ludmila Souffi
Ludmila Souffi, a French-Algerian model and art collector born in Paris, made a bold decision to relocate to the United States five years ago. Her purpose was to embark on a thrilling journey, honing her skills and expanding her horizons in both the worlds of modeling and art. Compared to her Parisian roots, she discovered that the US's vibrant arts culture aligned more seamlessly with her personal tastes as a collector.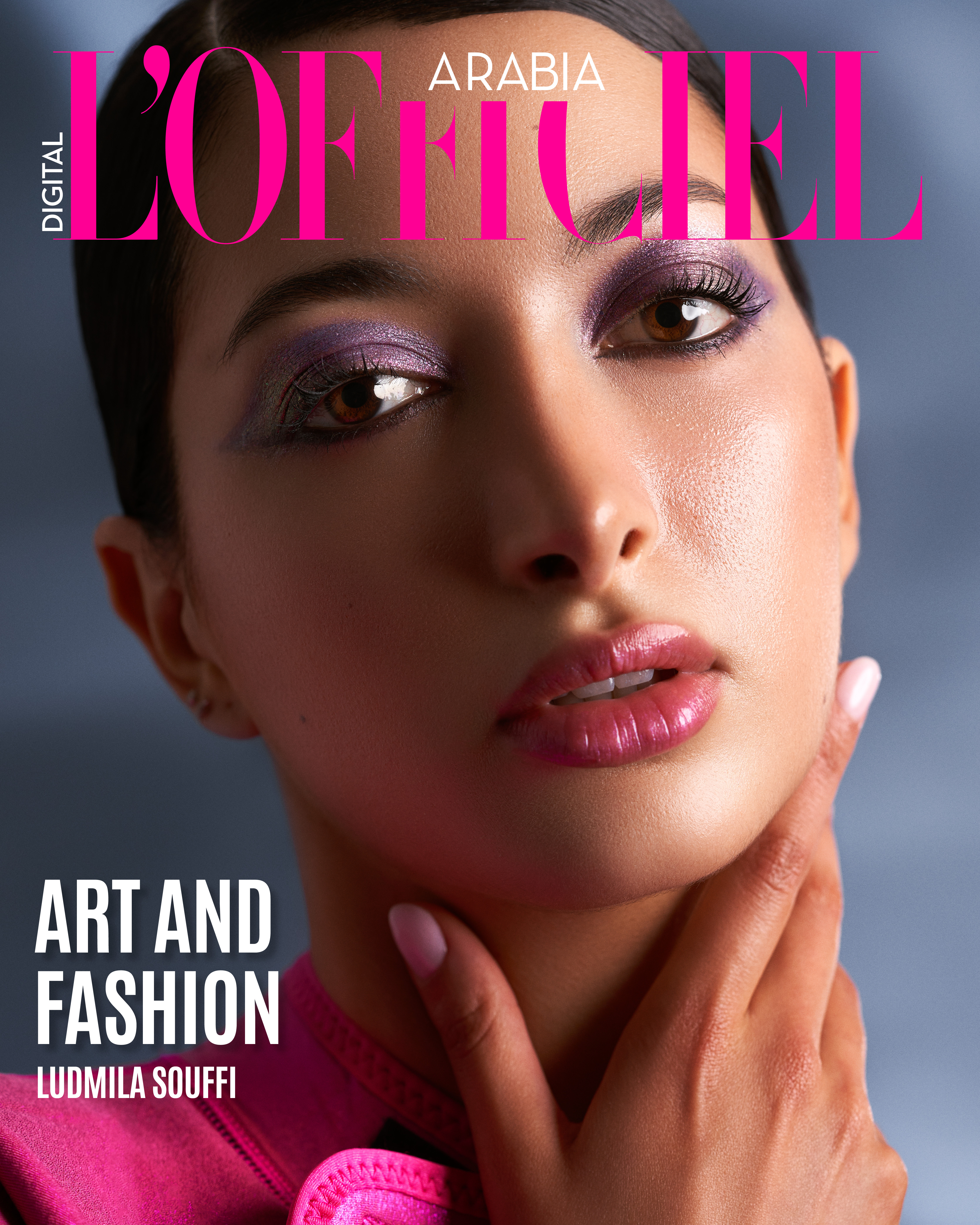 Wetsuit by Mermaid Wave Wear (@mermaidwavewear)
L'Officiel Arabia: When and how did you decide to become a model?
Ludmila Souffi: I started modeling at the age of 17 in Paris. It was a great opportunity for me to develop myself professionally and travel the world. However, I eventually decided to take a break from it to pursue my bachelor's degree. After completing my degree in business administration, I moved to NYC and resumed my modeling career.
L'O A: How has being born and raised in Paris influenced your interests and choices in life?
LS: Being born and raised in Paris, I was exposed to art, fashion, and beauty daily. This environment naturally sparked my interest in these areas from a young age. Consequently, it greatly influenced my choices and shaped my path in life.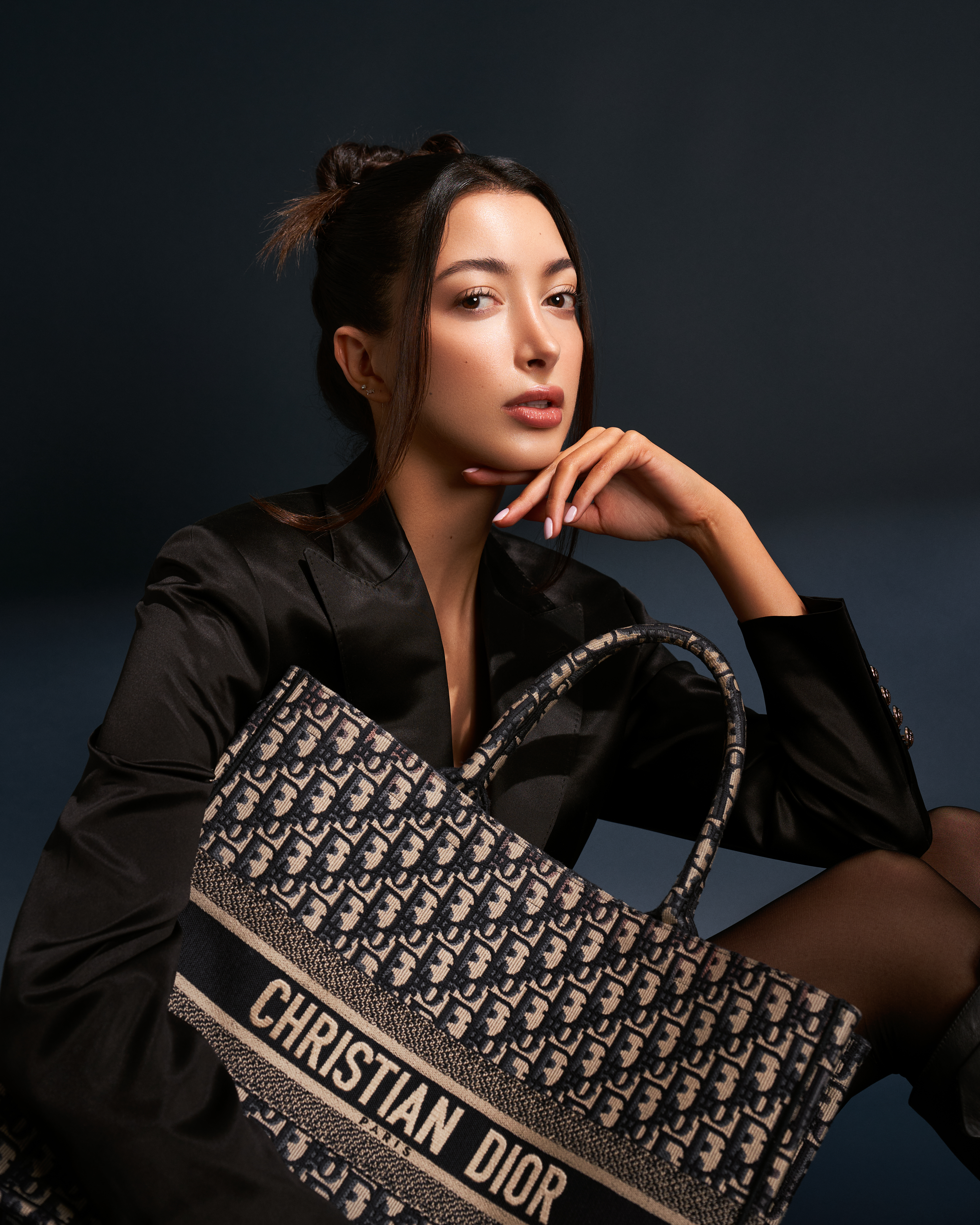 Blazer by Ron Dyce (@officialrondyce), Bag by Dior (@dior).
L'O A: Who has been the most influential in your life?
LS: I draw inspiration from numerous successful self-made women who have never given up on their dreams. It's challenging to single out just one individual, as we are fortunate to live in a time filled with remarkable examples of inspiration.
L'O A: How do you manage to balance your art collecting and modeling careers?
LS: Maintaining the balance between my art collecting and modeling careers is a constant challenge, as both are demanding and time-consuming. I prioritize specific events and jobs rather than trying to juggle both simultaneously. By setting aside dedicated time for each pursuit, I can remain fully focused and committed to whatever I am currently engaged in.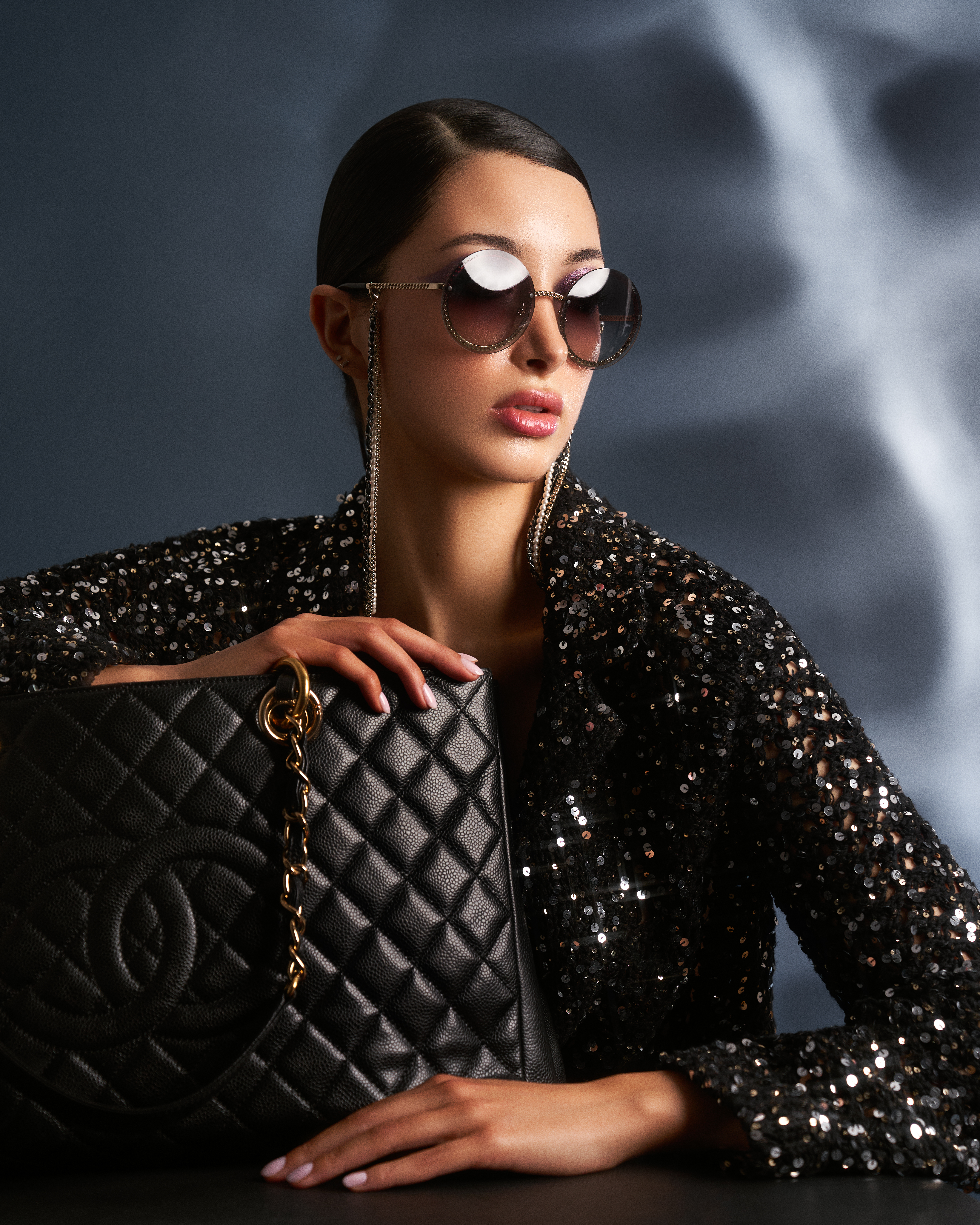 Top by Chanel (@chanelofficial), Shades by Chanel (@chanelofficial), Bag by Chanel (@chanelofficial).
L'O A: What are your aspirations in the modeling industry?
LS: My dream is to contribute towards promoting inclusivity within the American and European fashion industry, particularly by advocating for better representation of North African and Middle Eastern models. I strongly believe that modeling and fashion should be a celebration of beauty from all corners of the world, embracing diversity and showcasing a range of cultural backgrounds.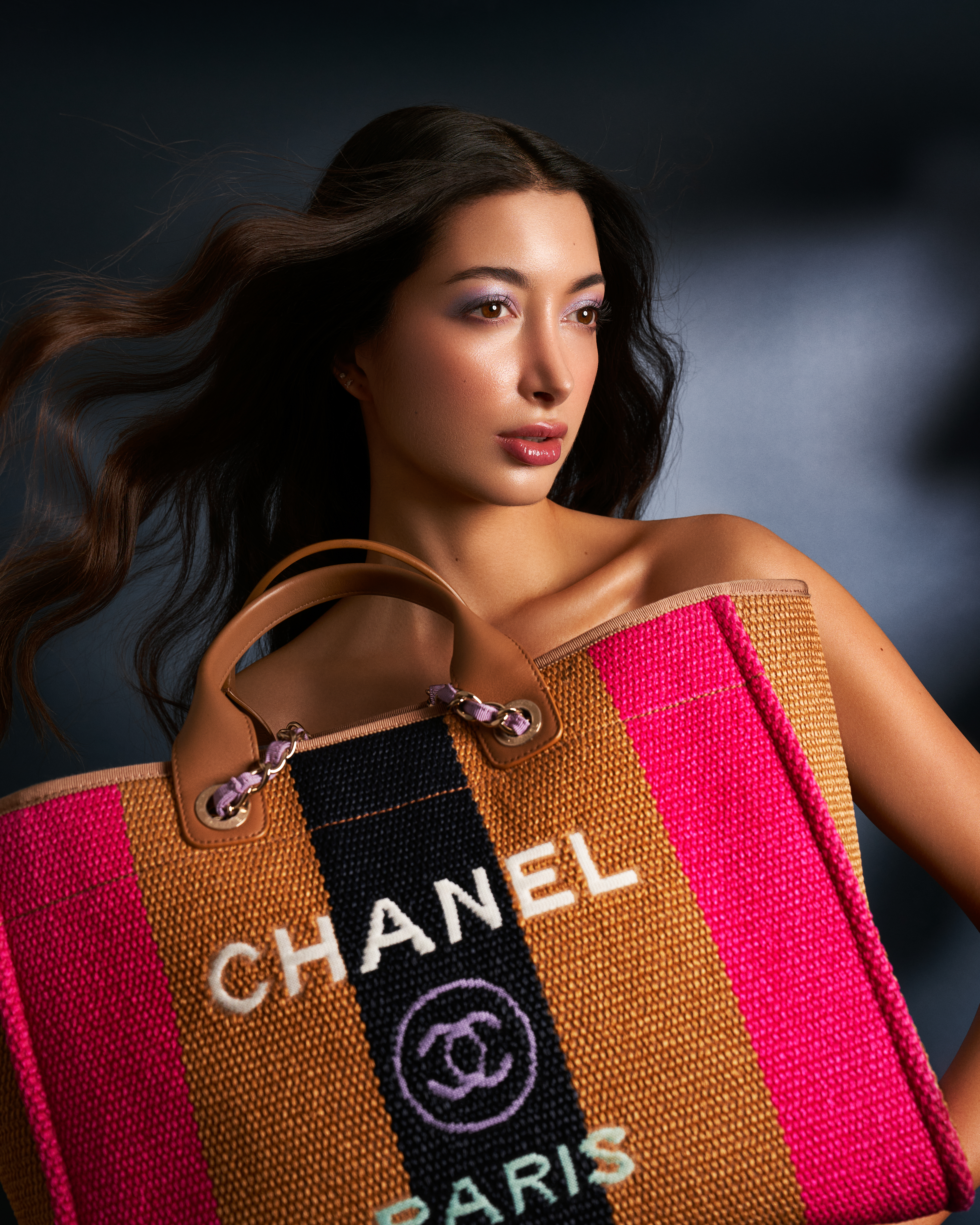 Bag by Chanel (@chanelofficial)
L'O A: Have you ever visited the UAE? If so, what was your experience like?
LS: Yes, I have! I've had the opportunity to visit Abu Dhabi and Dubai on a few occasions. I thoroughly enjoyed my experiences there. I was particularly impressed by the cleanliness of the country and the rich cultural heritage it holds. The UAE has become one of my favorite travel destinations.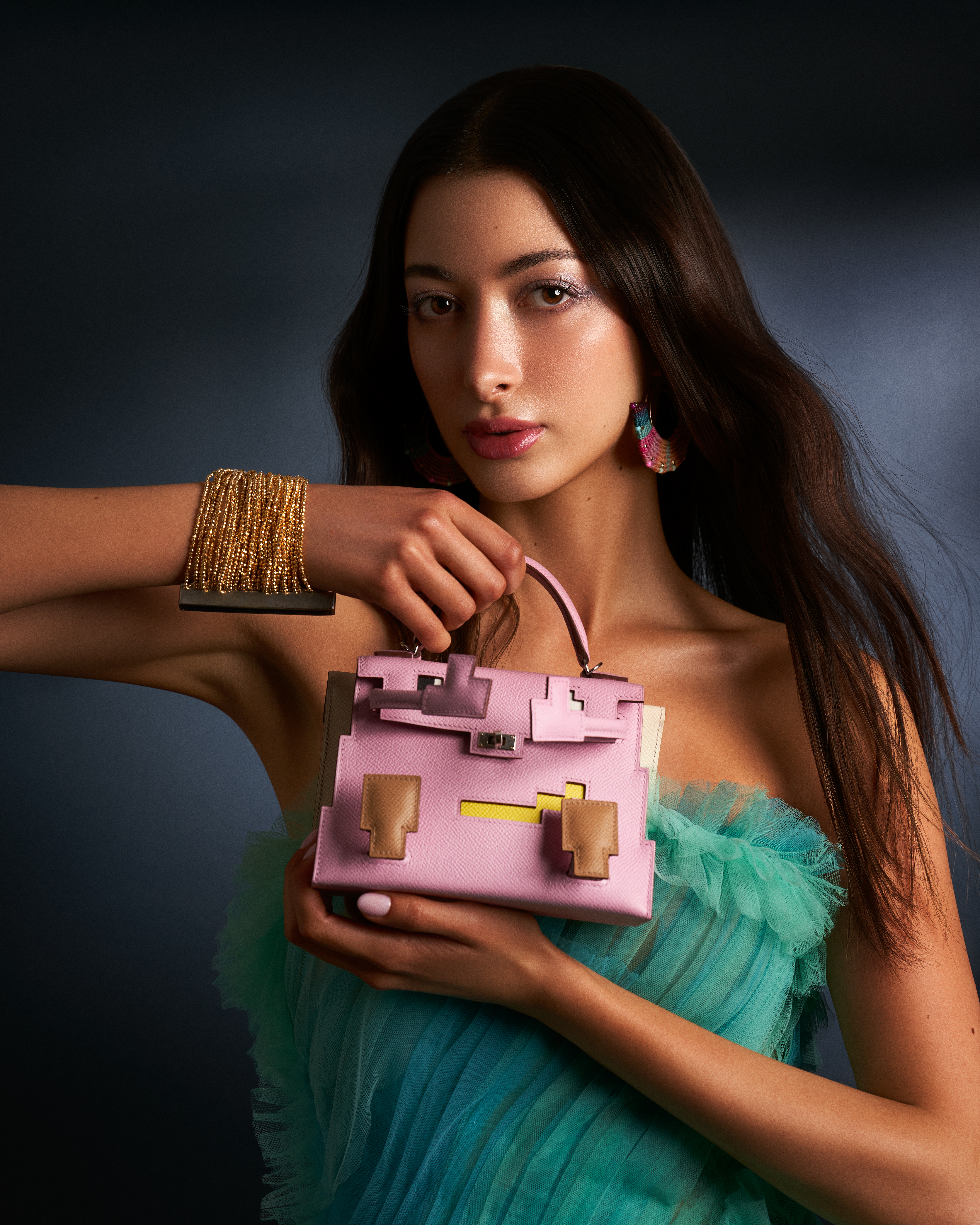 Dress by Elmadawy New York (@maisonelmadawy), Earrings by Chelsey Greene Studio (@chelseygreenestudio), Bracelet by PB-design (@juwelier_berends), Kelly Doll Picto Bag by Hermès (@hermes).
L'O A: What does the future hold for Ludmila?
LS: I hope to serve as an inspiration for young women worldwide, encouraging them to pursue their dreams. I believe that the future will bring even more opportunities for women, and I envision myself playing a part in opening those doors as I continue my work in the modeling and art industry. I would like to express my gratitude to L'Officiel for providing me with this platform to share my journey. It has been a pleasure.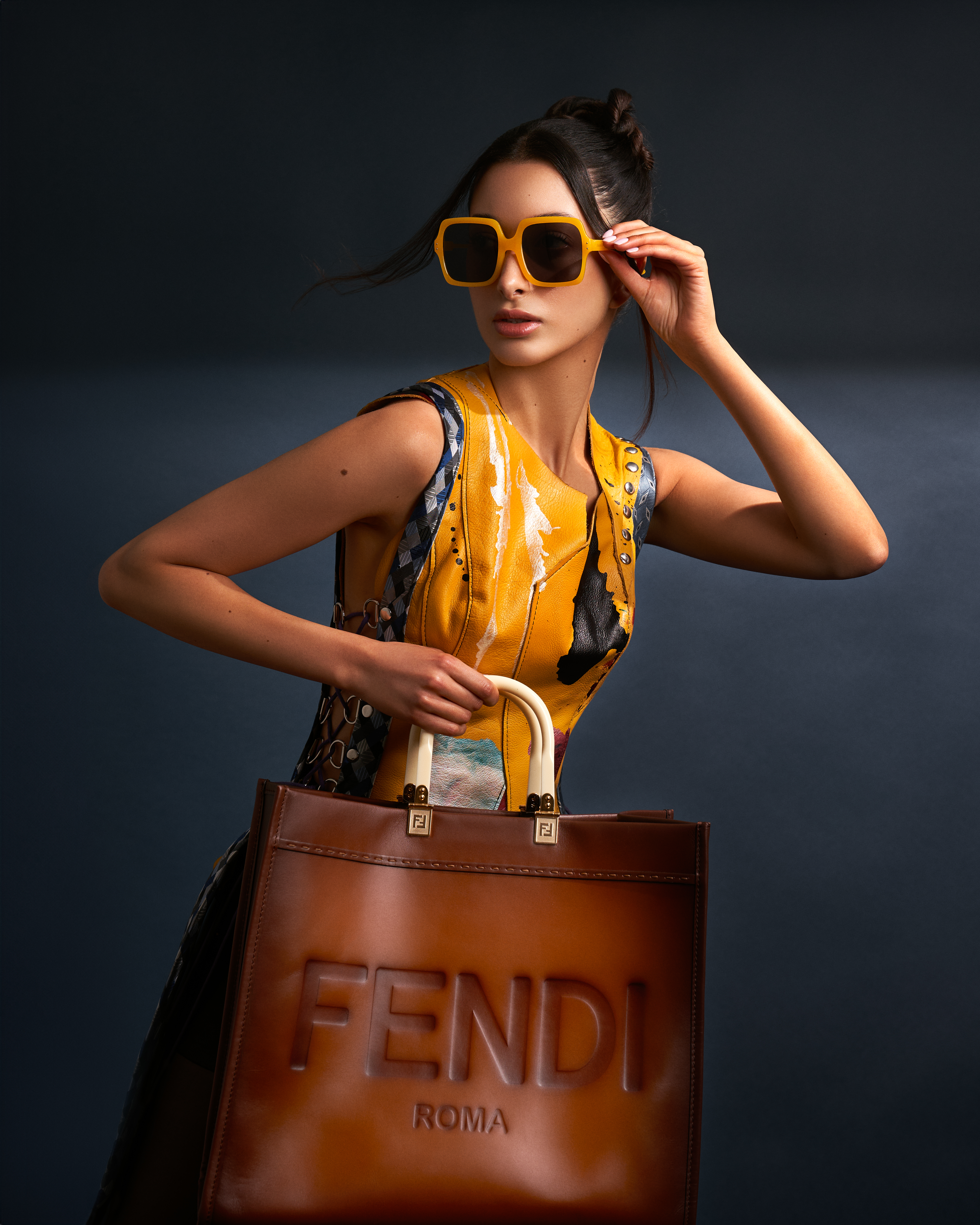 Jacket by Aakofii (@aakofii), Shades by HauteLife World (@hautelifeworld), Bag by Fendi (@fendi), Boots by Michaela V (@bymichaelav).